Donation Projects
First Love devotes their profits towards various charitable organizations. In two years they have donated over $5000 to various organizations voiced by their community.
Read their journey below.
Black Lives Matter
Being truly at loss for words with all the pain being endured by the Black community, First Love started a campaign to support the cause. In June 2020, the two sisters did an initiative that lasted one month in which they asked their community where they should donate 20% of their profits to organizations dedicated to BLM Initiatives. Within this month, they have donated to Black Health Alliance, The Black Legal Action Center, Black Women in Motion and BLM Toronto. 
"Growing up and struggling to afford comfort, we've always wanted to give back to the only thing constant. Our community"
- Co-founders of First Love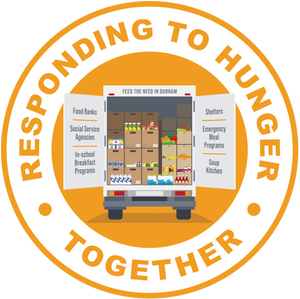 Feed the Need Durham
An initative was created in October 2021; for every scrunchie purchased, one perishable item was donated to Feed the Need Durham. The sister duo donated a total of 172 non-perishable items by the end of their two week passion project. 
Give India
The founders' launched a limited edition silk scrunchie collection and donated 60% of the proceeds to Give India to support India with oxygen supply and COVID-19 relief.
One Tree Planted
During Sharuka's birthday month, First Love launched their first line of totebags and exclusive scrunchie set, in which proceeds would be donated planting trees in Ontario. They not only planted 388 trees, but they also educated their community of the urgency of the issue.
Toronto Rape Crisis Centre
With sexual assault violence being stigmatized within South Asian communities, First Love curated care boxes through detailed research and consultation with healthcare workers to help educate the community and create leeway into open conversations. Each box held 4 scrunchies that reflected colours of peace, love and tranquility, a mini cork bottled filled with Lavender Epsom Bath Salts, a self-care menu, resource card, chocolate and a handwritten personalized note. 
100% of proceeds of each box went to Toronto Rape Crisis Centre. 
Annual Donation Projects
In 2023, First Love has decided to dedicate a percentage of their profits to an organization of their community's choosing. They believe that their consumers should choose where their money goes.
The list below highlights each non-profit that their community has chosen:
2023: Youth Without Shelter
We will continue to uplift our community with the community we have built at First Love